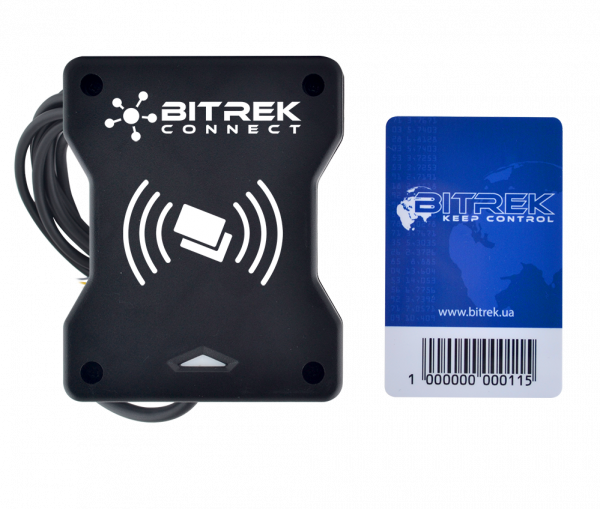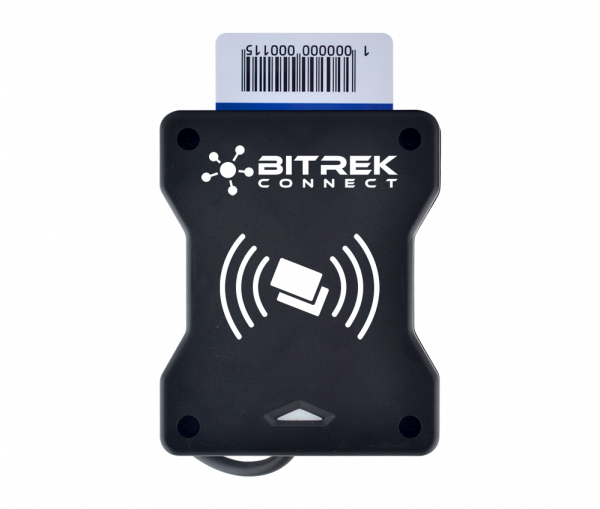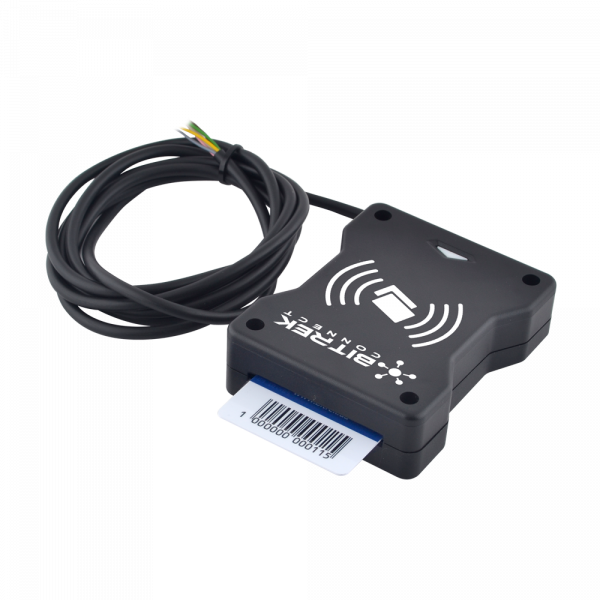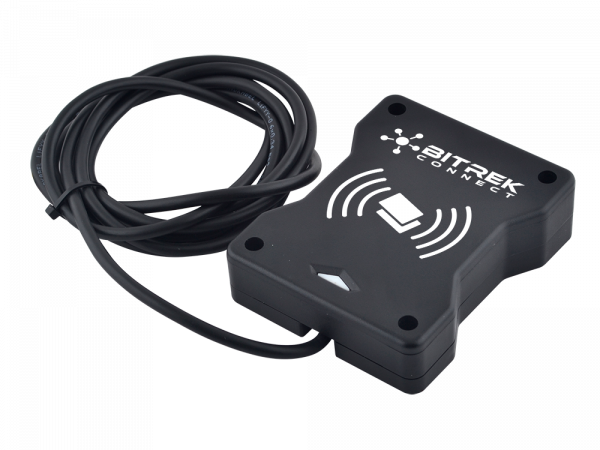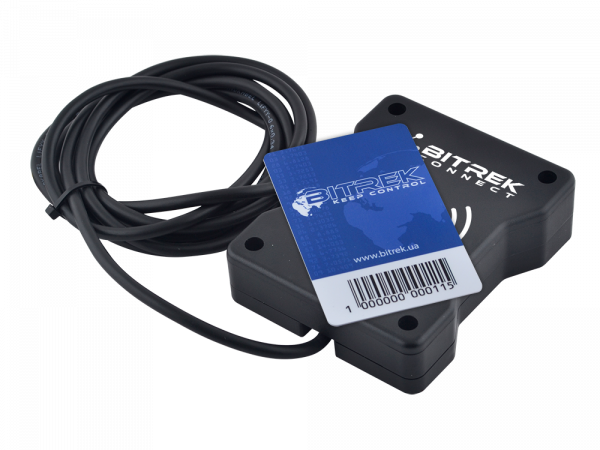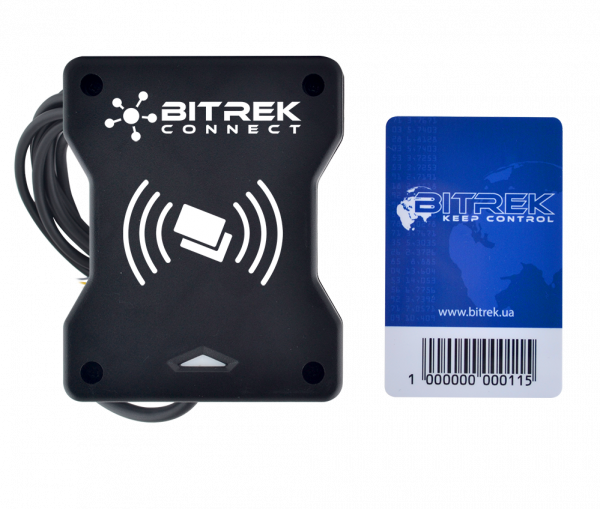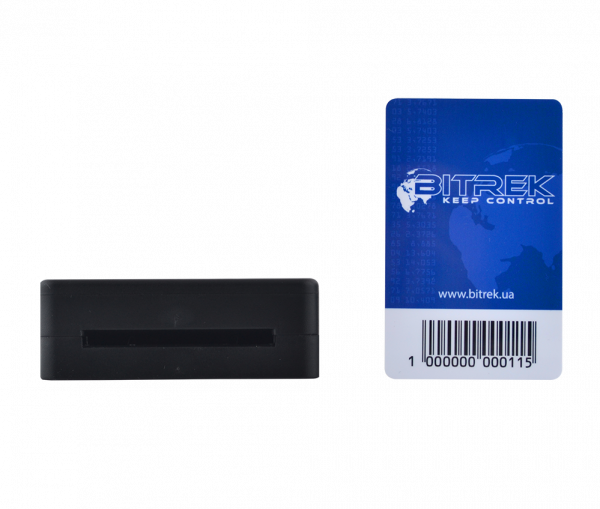 Bitrek MF01 RFID reader
Bitrek's secure outdoor IP 67 RFID reader.
MF01 was developed for harsh conditions, for agriculture vehicles and operation in fields and on construction sites. MF01 RFID reader usually used for engine control through engine cut relays and identification functions. RFID Reader has secure and premium features combined with an attractive price.
For more information, pls check the product description.
Bitrek MF01 RFID reader is an IP67 device with RS 485, and Bitrek CAN interface, regularly used for driver ID and access control systems. It supports up to 1 000 000 highest protected MiFare cards, and operation frequency is configured in a specific way to avoid scanning by grabbers. Also, the card reader supports encryption as a second layer of protection.
A shortlist of benefits:
Secure and protected;
Designed for harsh conditions – IP67 outdoor usage,
Reliable – 24 months warranty.
To define a complete list of possible features for your business task, please get in touch with us directly.
Device FAQ: https://docs.bitrek.video/doku.php?id=en:mf01